"Jessica & Kris Sitting Next To Each Other at Sohu Fashion Awards" Pictures Going Viral. "They Spoke, Smiled, and Laughed together." "SM TOWN The Revenge."
We're still waiting on reports of Luhan attending, or Luhan fancams, if he attended.
[UPDATE] Luhan did not attend 😦
OOOOOOOOOHHHHH
Jessica and Kris sitting next to each other, so maybe we can get some nice fancams of a conversation perhaps. Kiko is seated next to Jessica. With her fine self.
[UPDATE]
Fans are reporting that Kris & Jessica have been talking to each other, "having conversations".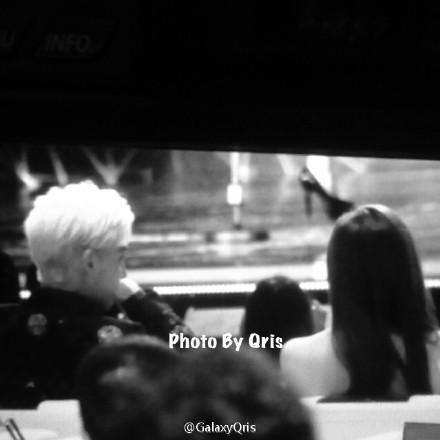 Jessica and Kiko are talking and Laughing.
Netizens:"SM TOWN the revenge, coming soon"
"Jessica, Victoria, Luhan and Kris are nominated for "Asian Fashion Icon" at 2014 Sohu Fashion Awards cr:SMTownEngSub"